Today, we are going to talk about the very famous crime, thriller, and action web series Abhay Season 2. Season 1 of the show was a massive hit among the Indian audience, and fans have eagerly been waiting for season 2. Crime thrillers always keep the viewers on the edge while moving through the story. Just like that, Abhay keeps its audience longing for more and leaves them at a major cliffhanger at the end of every episode. The fans of Abhay have had a thrilling experience with Season 1, and now, they can't wait for another awesome adventure in Season 2!
The show is a Zee5 original series. Abhay is produced by B.P Singh under Fiction Factory Productions and is directed by Ken Ghosh. The series is a Hindi Language Crime Web Series. The show marks the digital debut of the Bollywood actor, Kunal Khemu. The first season of Abhay comprised eight episodes and was released on 7th February 2019 which premiered exclusively on Zee5.
The show basically revolves around an investigation officer, Abhay Pratap Singh. He has a mind of a criminal and can go to any extent to solve a case. The story showcases various crime scenes and how the officer struggles to solve these cases with his amazing investigation techniques. To know more about the details and information of season 2 of Abhay, continue reading!
What to expect from Season 2?
In the first season, the story revolves around the life of Abhay, an investigation officer who in a race to save two school kids, Raghu and Pooja. The kids have gone missing in the village of Chinthari. For the past two years, the village on the outskirts of Lucknow has been reporting missing children. The storyline shows how Abhay is able to battle against his personal demons and find the missing kids.
In Season 2, Abhay carries on his chase for abhorrent monsters and murderers with his trademark cleverness and unique interpretations, until everything is turned upside down by a mysterious criminal mastermind, with no identity or past, duping Abhay along with everybody else in a mess that will test his morality.
Who will be starring in the new season?
The main protagonist of the show is Kunal Khemu as Abhay Pratap Singh. Some of the cast from Season 1 is said to come back for Season 2. Some of them are Sandeepa Dhar as Komal, Elnaaz Norouzi as Natasha, Raquib Arshad as a colleague, Anupriya Goenka as Supriya, Trushant Ingle, Manini M. Mishra, Ivan Rodrigues, Jay Zaveri, and Deepak Tijori.
We will also see the popular star Ram Kapoor in a role never seen before in the series as the lead antagonist. The other stellar cast in the series is Chunky Pandey, Asha Negi, Nidhi Singh, and Bidita Bag.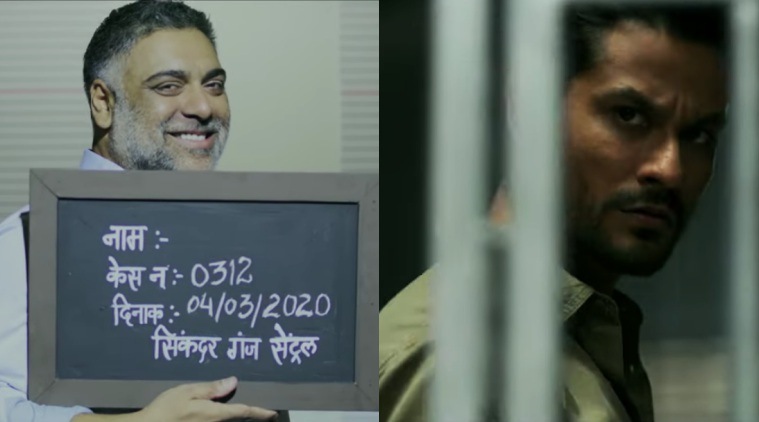 Abhay Season 2: Trailer
Recently, a new announcement promo was aired by Zee5 for Abhay Season 2 and it appears to be just dangerous and dark, setting a high expectation bar for Season 2. Apart from the promo, the platform has also hinted that the new version is not for faint-hearted people as it is supposed to be edgier, twitchier, and darker compared to Season 1. You can watch the promo video down below:
When will Abhay Season 2 Premiere?
According to the latest update, Zee5 has confirmed that Abhay Season 2 will be releasing soon this August. The fans will be able to watch the new season exclusively on Zee5 on August 14, 2020. Until then, if you haven't yet watched the season 1 of Abhay, stream it now on the Zee5 official app, the show will definitely live up to your expectations and leave you with a nail-biting experience! Stay tuned for more information on upcoming details.